At Guiding Star, we offer ways to explore faith and learn through involvement. We provide many ways for people to become actively involved in the work of the church, whether during Sunday worship or throughout the week.
As Christians we are constantly learning: exploring our faith and our relationship with God, and also our relationships with each other. At Guiding Star, we provide the means for everyone to develop their faith, at a pace that is comfortable to them, whether you have been part of the church for years or just getting to know us.
Meet Lucy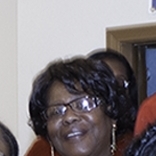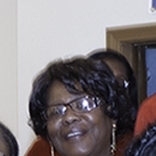 My life before Jesus was a mixture of loneliness, insecurities and confusion. Although I was raised in church, my life took a downward spiral after my divorce. I felt a need for freedom so I began to do the things I enjoyed like dancing and drinking. Because drinking made me fill at ease, I found myself using it as a crutch; therefore needing more and more. In my eyes, I thought I was having fun, but my so called fun turned into a nightmare. Because of my behavior, I found myself subjected to various types of abuse. I was going in circles trying to feel a void that seemed to never go away. On the verge of losing my job, my boss saw I needed help and therefore helped me get into treatment. Life without Christ cost me my financial security, home and stability. Great news, I stopped drinking! However, the trauma from the alcohol caused me to be disabled.
My conversion to Christ began one morning while watching B.E.T. Gospel; it was that moment I decided to attend Guiding Star Missionary Baptist Church. I was welcomed with smiles, love, gentleness, and warmth. I faithfully continued to attend Guiding Star and eventually it my church home. This has been the best decision of my life because I received spiritual renewal and I embarked on a new life through my Lord and Savior Jesus Christ.
Life with Christ has given me new-found Love, Joy, Hope, Peace and Security with myself and who I am. I thank God for His Grace and Mercy, which has brought me this far.