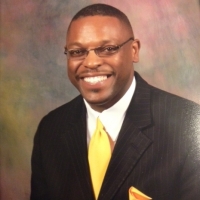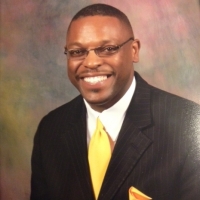 Rev. David Lee, Senior Pastor
work: 913-371-7651
Email: info@guidingstarmbc.org
Facebook: www.facebook.com/guidingstarmbc
Personal Information:
Born in Tulsa, Oklahoma and raised in Kansas City, Kansas; Pastor Lee is the seventh child of Freddie Lee and Ruthie Lee. Pastor David Lee began preaching at the age of 9. He also became Pastor of his first church at the age of 20.
Education:
Graduate of Wyandotte High School
Western Baptist Bible College in Kansas City Missouri
Decatur School of Theology in Illinois.
Memberships/Service:
Member of the National Baptist Convention of USA, Incorporated
Local Chairperson of Housing – National Baptist Convention of USA, Incorporated
2001-2012 Assistant to the President – Missionary State Baptist Convention of Kansas
2001-2012 Chairperson of the Time and Place Committee – Missionary State Baptist Convention of Kansas
Member of Kaw Valley District Association of Kansas City
Member of the Kansas City, KS Baptist Ministers Union
Career:
1996-Present Guiding Star Baptist Church – Kansas City, Kansas
2008-2010 Interim Pastor Peace and Fellowship Baptist Church – Kansas City, Kansas
1987-1995 Senior Pastor Hosanna Baptist Church – Kansas City, Missouri
1981-1986-Senior Pastor Church of the Living God – Topeka Kansas
1999-Present Lawrence A Jones Funeral Home – On-Call Staff Minister
1999-Present Overland Limousine -Chaffeurs Manager
1985-1996 Marriott Hotel – Assistant Manager
Life Work
Pastor David Lee is the proud and humble pastor of Guiding Star Baptist Church, a charismatic leader and dynamic preacher. Under his leadership, Guiding Star has grown considerably, not only in numbers but spiritually. The word of God is being preached and has taken root; there is a greater sense of love and commitment, not only for God but for one another.
Pastor Lee desires to bring a relevant word of hope while relaying the uncompromising Word of God. In addition to reaching the lost with the word, his desire is to make disciples of all believers. Through teaching and leading, his mission is to build the Kingdom of God by striving to do all things with a spirit of excellence. Pastor Lee is a strong voice for the disenfranchised and the poor. He is also a leading advocate for the black community. He believes the church can make a difference by working with the community at large to provide the very best witness of Jesus Christ. Along with being a regular guest preacher in other cities and states, Pastor Lee has travel abroad to conduct weekly revivals in Trinidad, Tobago, St Croix, Virgin Island, Toronto, Canada and Monterrey Mexico. His greatest enjoyment in life is serving God, teaching God's word and encouraging God's people.
Pastor Lee is a devoted father and loving husband to his wife LaShonda S. Lee